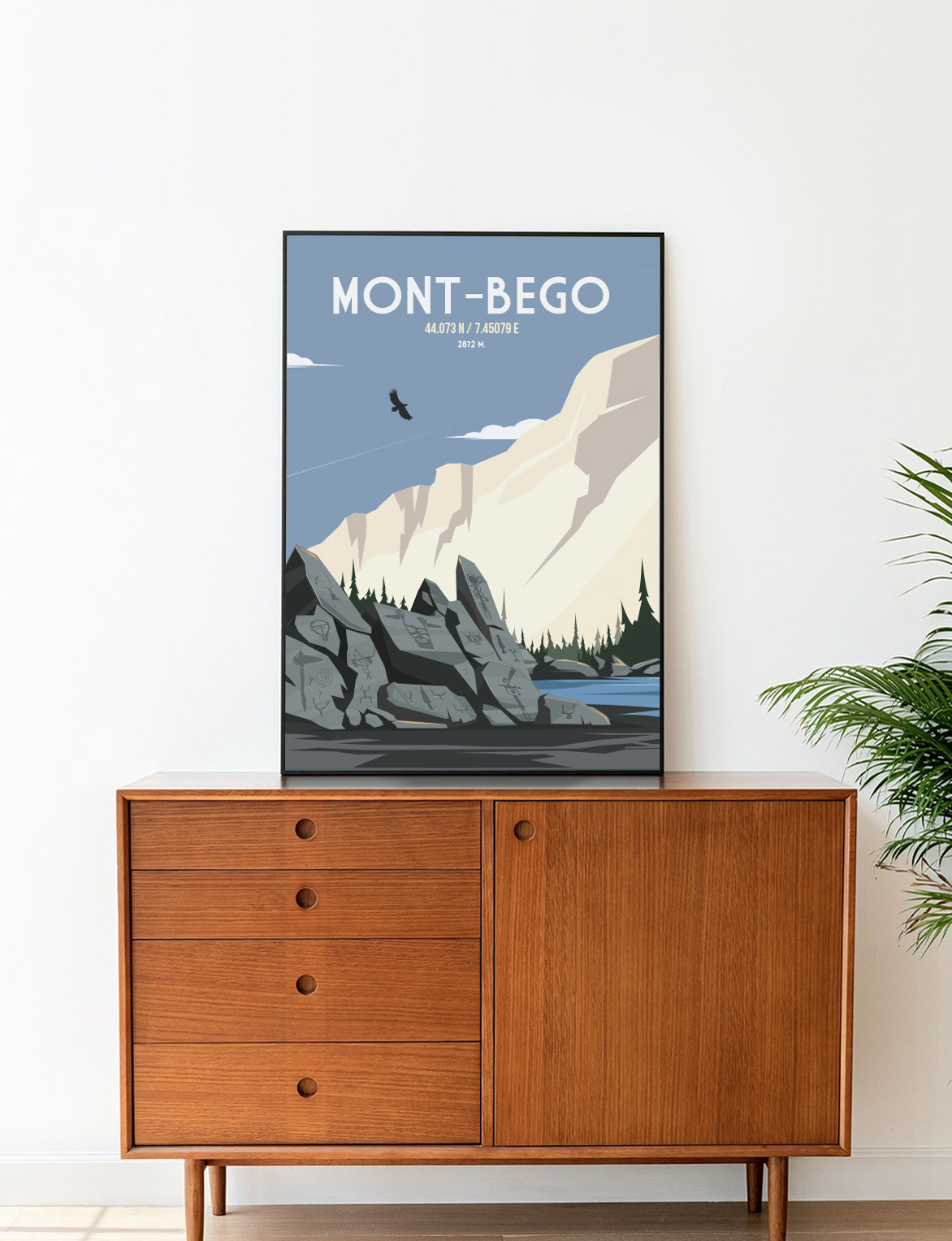 Affiche 50X70

Illustration vectorielle en style "Flat Design" (dessin aplat) représentant le Mont-Bego situé dans le pays Tendasque. L'imagerie d'un univers chaotique d'une nature parfaite!

Format personnalisable sur demande

Impression sur un très beau papier Fedrigoni Tintoretto 250 gr
Vector illustration in "Flat Design" style (flat drawing) representing Mont-Bego (southern alps mountain) located in Tende, Roya valley. The imagery of a chaotic universe for an perfect nature!
Customizable format on request
Printing on
beautiful paper Fedrigoni Tintoretto 250 gr