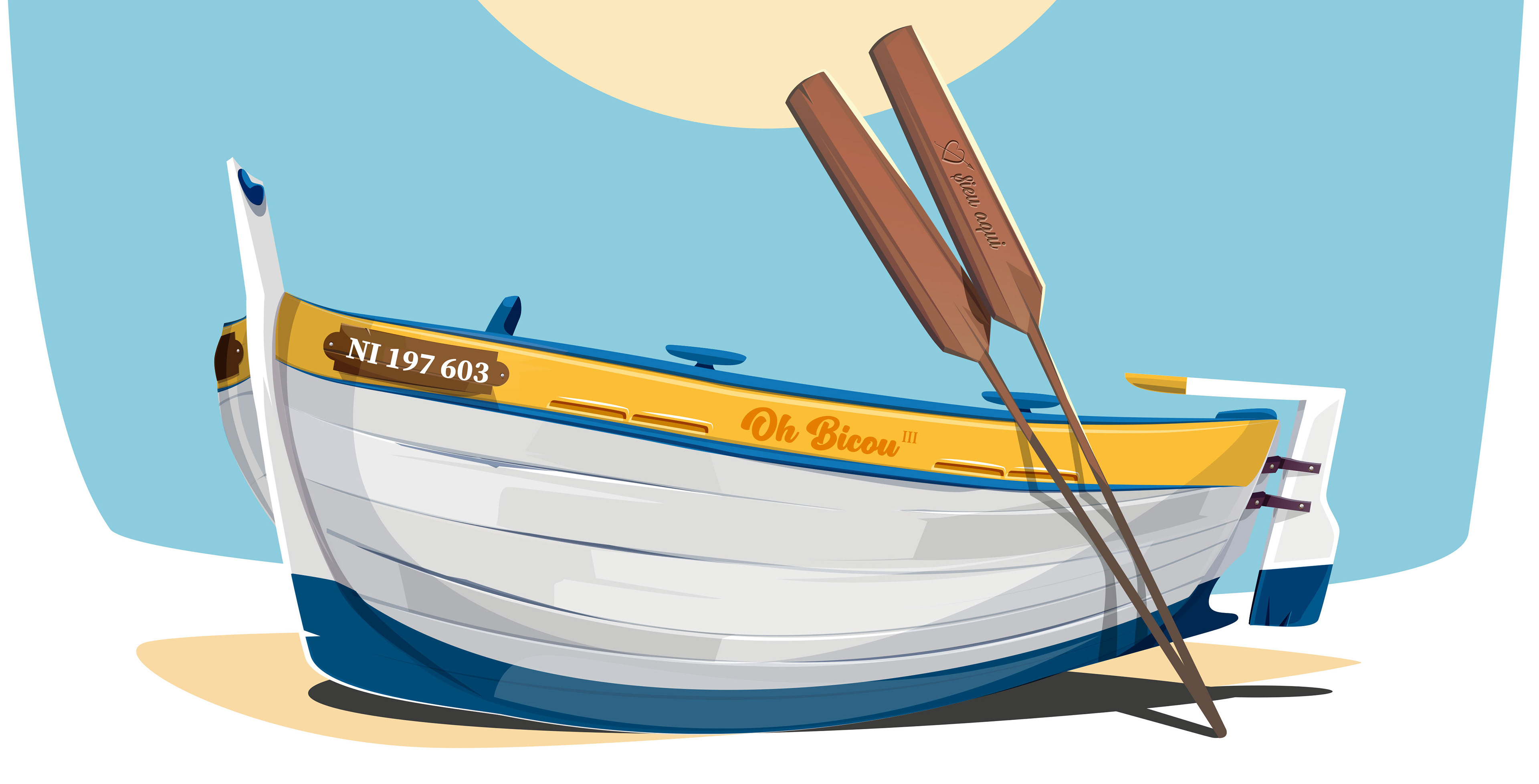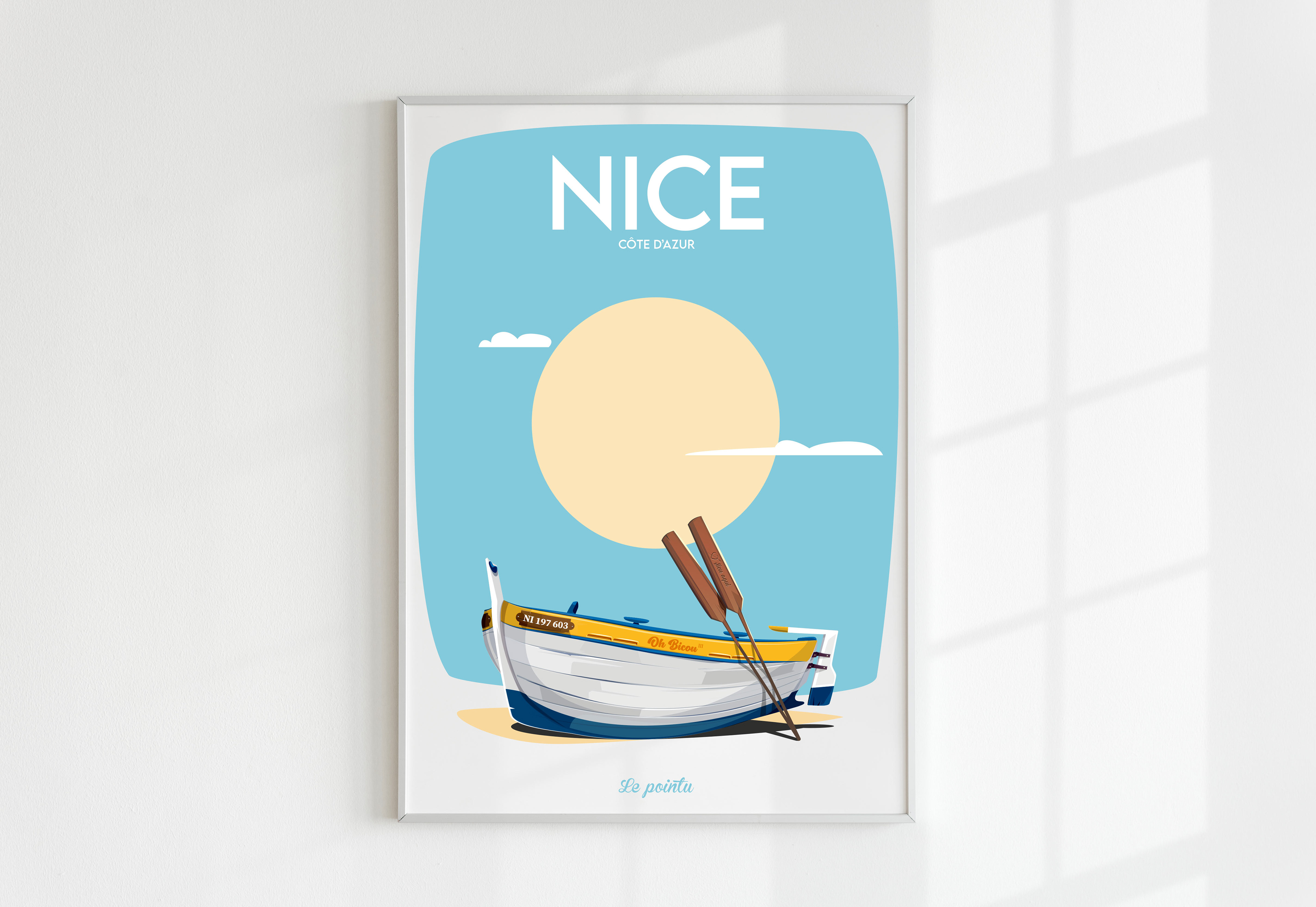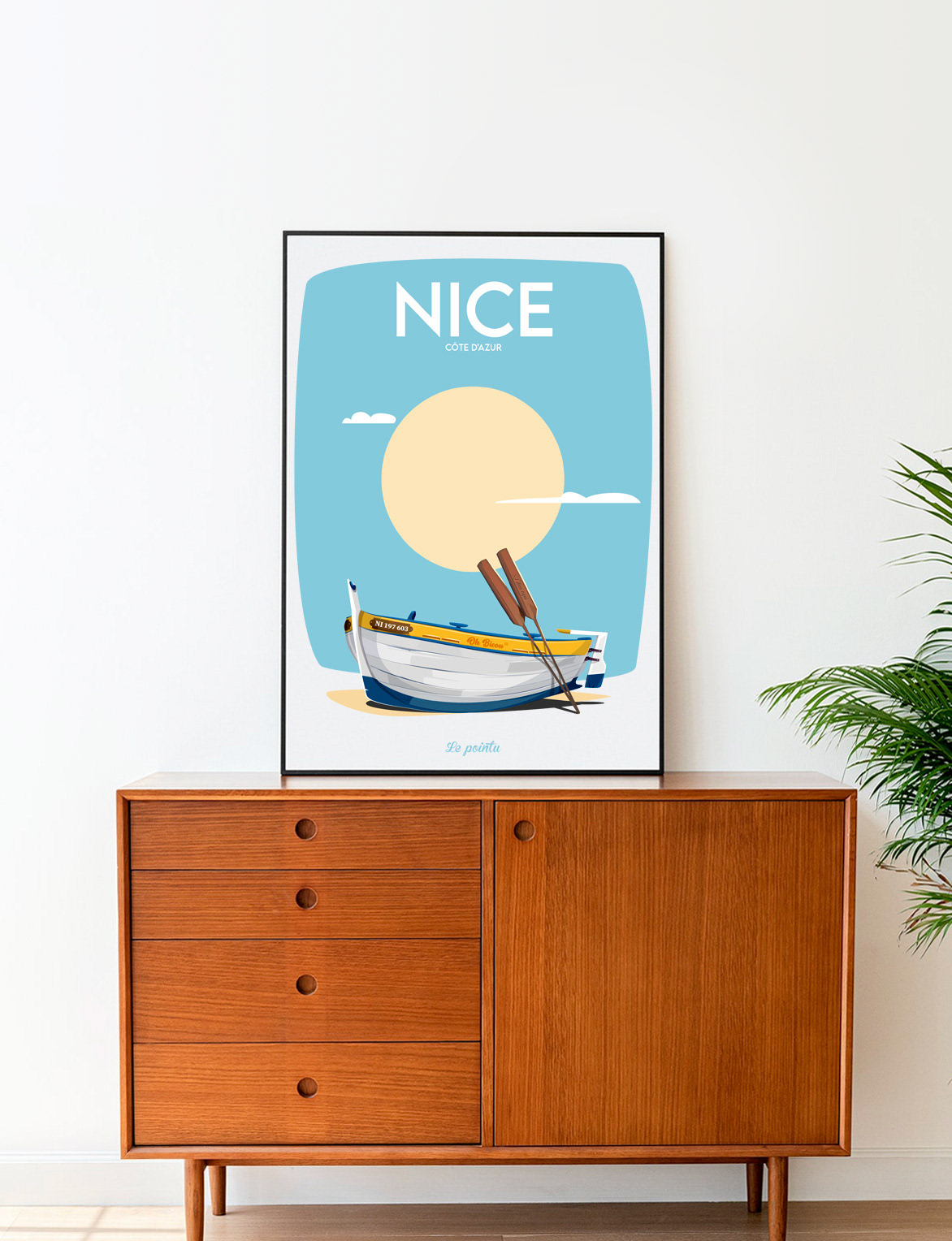 Affiche 70X100
Illustration vectorielle en style "Flat Design" (dessin aplat).
Notre pointu d'amour pour la maison

Format personnalisable sur demande
Impression sur papier Vergé de 250g
© Nissarde | Nissarda Graphica
Nice, Lou Casteu (the castle of Nice)
Vector illustration in "Flat Design" style (flat drawing)
.
Traditional boat of Nice the "Pointu"
Customizable format on request